Office Catering Made Easy
Make employees crave coming back to the office with delicious meals. We take the legwork out of ordering and customize each order.
Not just the closest restaurant food delivered to work
Authentic
We curate the most authentic ethnic dishes cooked with care and attention. Just like how you treat your employees in all aspects of work
Local
We only partner with local home chefs, proprietorships and small businesses. We help them build a viable food business
Healthy
We help your employees find the right balance between healthy and tasty, and take the utmost care in our food ingredients
You're in good company
Gal Krubiner, CEO, Pagaya
"WoodSpoon sent us a new, customized breakfast every Monday. Any cuisine or menu we wanted, they executed beautifully. We highly recommend them!"
Amir Elichai, CEO, Carbyne
"We chose to partner with WoodSpoon because they provide authentic, home-cooked, comfort food. We want our employees to feel comfortable as they return to the office and WoodSpoon's home-cooked meals provide a personalized touch that you don't get anywhere else."
Roohi Ahuja, Employee Experience Manager, Melio
"WoodSpoon has been so great to work with! They take all of our visions and make them a reality with the best products and most unique experiences!"
Helen Han, Partner, The Boston Consulting Group
"It's been a pleasure working together with WoodSpoon for a 100+ person functional affiliation event. The food, beverages, and personalized gifts are all wonderful."







We serve all your food needs as a company
WoodSpoon Catering
Unique & authentic meals, seamlessly offered at your workplace.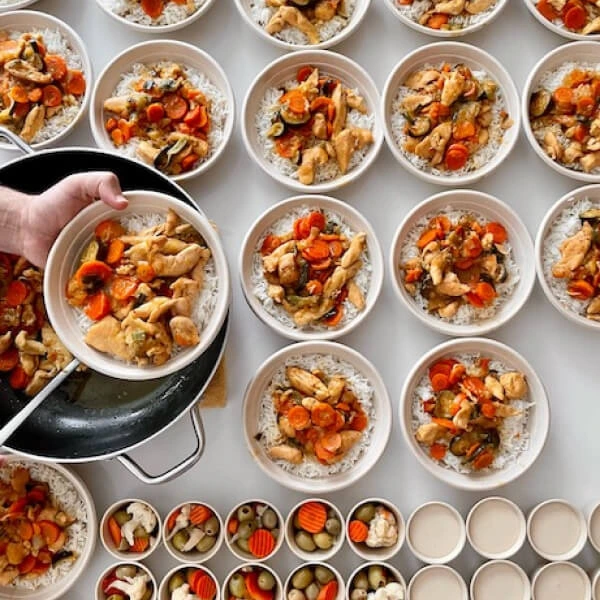 Get diverse, rotating, customizable meals catered to your office or offsite. For breakfasts, lunches, dinners, and snacks. We bring a smile to your employees.
Special Events & Experiences
Chef-led events that celebrate and pamper your employees or clients. Come together, Build Community, Celebrate the milestones.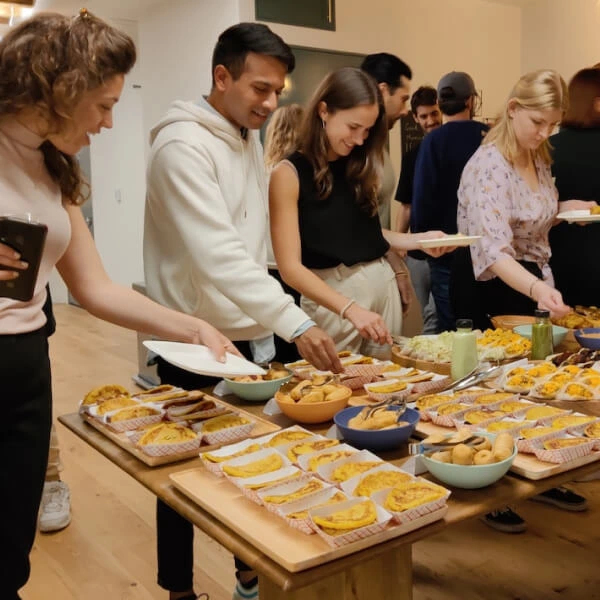 From wine tastings and cooking classes to omakase pairings, each option for a special event or happy hour is made to be memorable.
Right for your team?
Our team will reach out to find the perfect menu for your catering needs